Love those Coffee Shop Recipes!!
Oh Coffee...you came into my life in my early 20s as a must have. I've turned my back on you a number of times over the years, but have always found myself back in your warm and delicious embrace.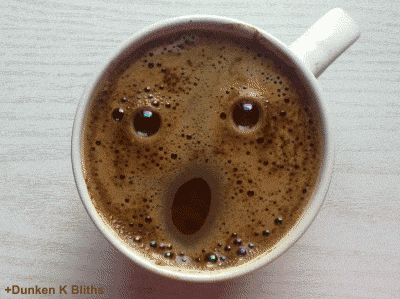 OK, maybe I'm being a little melodramatic here, but lets just say when it comes to Coffee...I'm a huge fan.
But there has been this weird thing happening.....places like Dunkin Donuts and Starbucks have turned the simple invigorating cup of coffee into well, nothing short of a dessert.
It is because of this that I have put together my brand-new "DIY Healthy Coffeehouse Drink Swaps" recipe ebook, which includes 15 recipes you can use to make your own healthier treats – at home, for less $$ and more nutrition.
Whether you are a fan of iced coffee and tea lattes, spicy Mexican coffee, or everything pumpkin spice, you'll find something delicious in this ebook!
→ Click here to request your copy of DIY Healthy Coffeehouse Drink Swaps ebook now!
You'll learn how to create the basics (like cold-brew coffee, flavored ice cubes, and some amazingly delicious coffee and tea creamers) … but you'll also get some upgraded smoothies and iced frappe recipes.
It's true: There's a lot of debate about whether you should include caffeinated beverages in a healthy diet. But most health experts agree that both coffee and tea have some amazing benefits for your health – as long as you don't overdo them!
So in keeping with the "everything in moderation" philosophy, we agree! :)
The trick is to cut back on the unhealthy add-ins that can sneak their way into your coffeehouse treats. These are things like trans fats, too much saturated fat, artificial ingredients, and extra sugar (some Starbucks treats contain 6 to 9 teaspoons of added sugar!).
This recipe book takes care of all of that for you. Plus, nearly every recipe can be whipped up in just a few minutes. A few (like the cold brew) take some planning to get the most taste "bang" for your buck, but they are totally worth the time.
You can download this book right now, as my gift to you! You are also welcome to share it with friends, family or coworkers if you think they might enjoy it as well!
Here's the link to request your download ←
It's my special gift to thank you for your support. I truly appreciate it!
Want to learn more about our program? Come try us out for FREE, I have a few 10-Day VIP Passes available CLICK HERE to get started!
Have a happy and healthy day!
~ Coach Leon